An Entrepreneurial spark was ignited early in Steve Davison's world. Growing up Steve's dad was in the intelligence business with the US military and the family moved a lot. While in Berlin while the wall was still up, he looked into East Berlin at a bleak landscape of silent streets, armed guards, dogs and lots of bombed out buildings. This was a stark contrast to the bustling city of West Berlin. "it was like watching a black and white movie to the east and a color movie in West Berlin. At that moment I vowed to take advantage of the opportunities I was given. After living most of his childhood abroad, Steve's family finally settled in Warner Robins, Georgia. He graduated from local Northside High School, worked in a print shop, and then hired on as a conductor for the Central of Georgia line of Southern Railway. Steve's entrepreneurial spirit won out. While employed at the railroad, he tried several different businesses. First off was the first detail shop for car dealers in Warner Robins, a car wholesale company, followed by investing in a cabinet business, and then the first Leasing car company called Atlantic Leasing. Needless to say, trying to sell customers on the concept of leasing a car in 1976 was definitely ahead of it's time. All of those ventures were valuable lessons in the art of business 101. As those different businesses didn't pan out, Steve opened Mobile Wash of America, the first pressure washing operation in Middle Georgia at the age of twenty four.
Mobile Wash of America found early success and quickly expanded into duct and hood vent cleaning. Chimney cleaning (being a form of a duct) was added at the time. The cleaning business led to expansion of janitorial cleaning which included serving nursing homes. Steve soon had multiple crews serving the middle Georgia area. Business was booming, but the cleaning products they used were difficult to handle.
"We had 55 gallon drums of cleaning chemicals that weighed 500-700 pounds. While off loading a drum of degreaser from a tractor trailer by bouncing the drum off the back of the truck onto a tire, the seam split and I got soaked."
This was the Eureka moment.
Steve saw an opportunity to do things better. He wondered why a super concentrate could not be made so the same amount of product could be delivered in a five gallon pail. Steve contacted a friend Cory Hammock, a local chemist. The two spent months brainstorming on this concept. The nursing home market needed a product that would get rid of odors from bed pans, soiled bed linen, and Colostomy bag odors. The 'Cancer smell' associated with patient rooms was an entire category all unto itself. Many trials testing OdoBan on baby diapers were conducted to test the product. Cory gave Steve the formula to make the first batch and promptly left town. This was before cell phones and answering machines. Steve took the raw materials home and poured them all in his bathtub. After many hours of stirring the materials together, it became apparent the many color variations were not going into solution. Unbeknownst to Steve the raw materials had to be mixed in a specific order. The first raw material had to be added to the second before you added the third, and so on and on. Cory returned after being gone for the weekend and after coaching Steve on the proper technique the first batch of OdoBan was made right here in Warner Robins on American Boulevard.
After calling on Sam's Club for several years, they agreed to take a chance on a small company back in 1990. Realizing the potential of OdoBan and knowing you can't serve two masters, Davison sold his janitorial company and established Clean Control. By 1995, the OdoBan product was carried Nationwide in Sam's Club which enabled Clean Control to expand with additional products and line extensions. Clean Control has been able to expand and grow to the company it is today because of the willingness of Sam's/Walmart to take a chance on a small, local manufacturer back in 1991. Only in America! Starting as a small business, the basic philosophy has always been to go one step further.
"We didn't just make a deodorizer, we developed an odor eliminator and disinfectant that cleans. We didn't just make something to mop up grease, we developed bacterial solutions that would eliminate grease, which was the basis for our bacterial line," says Davison.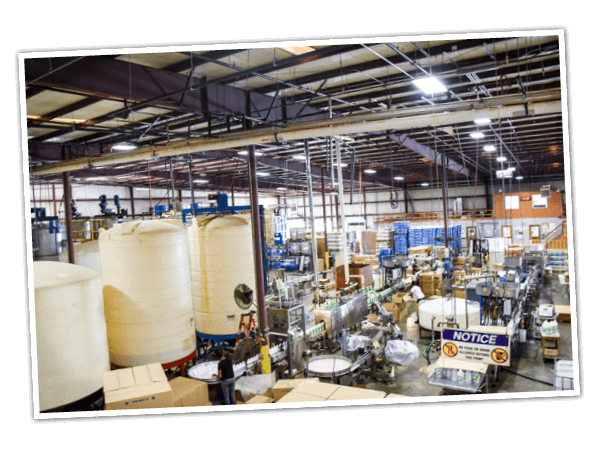 Back to Back! In May of 2017, Clean Control Corporation was recognized as Partner of the Year in the U.S. EPA Safer Choice Program for advancing the goal of chemical safety and continually driving innovation; FOR THE SECOND YEAR IN A ROW! The U.S. EPA Safer Choice label helps consumers easily find products that are safer for people and the environment.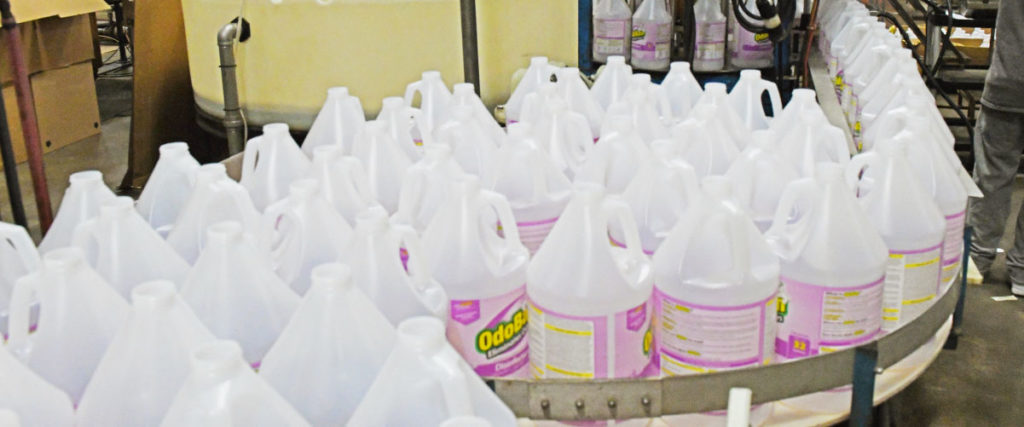 The OdoBan® brand of products is recognized worldwide as a leading solution for odor elimination and disinfecting. Thus, Clean Control's customer base has grown to serve various market segments which, today, includes household consumers as well as wholesale, industrial, commercial, and institutional customers around the globe. This market diversity is a tremendous testament to the quality and effectiveness of Clean Control's product lines.
Davison attributes the company's ongoing growth to his Christian beliefs as well as his passion to provide innovative products for the industry. Clean Control's capabilities include manufacturing, sales, shipping, distribution/logistics, marketing, promotional packaging, graphics, POS, and display services for all product lines.
In 2013, Clean Control added a 150 kW grid-tied, ground-mounted solar array that produces approximately 80% of its energy usage.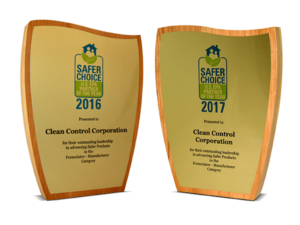 American-Crafted Cleaning Products
We're serious about freshness. That's why we make the best, American-made cleaners, disinfectants, and odor eliminators on the market. We produce and package OdoBan in small batches, year-round at our facility in Warner Robins, Georgia. As an independently-owned company, we take great pride in what we make. Every OdoBan product is backed by our 100% Satisfaction Guarantee.

From our hands to your home, we invite you to "Make Life Fresh", with OdoBan.

Going Green + Environmental Sustainability
Making effective and environmentally sustainable products is the heart of the OdoBan mission.
Here are some ways we're working towards a better tomorrow: